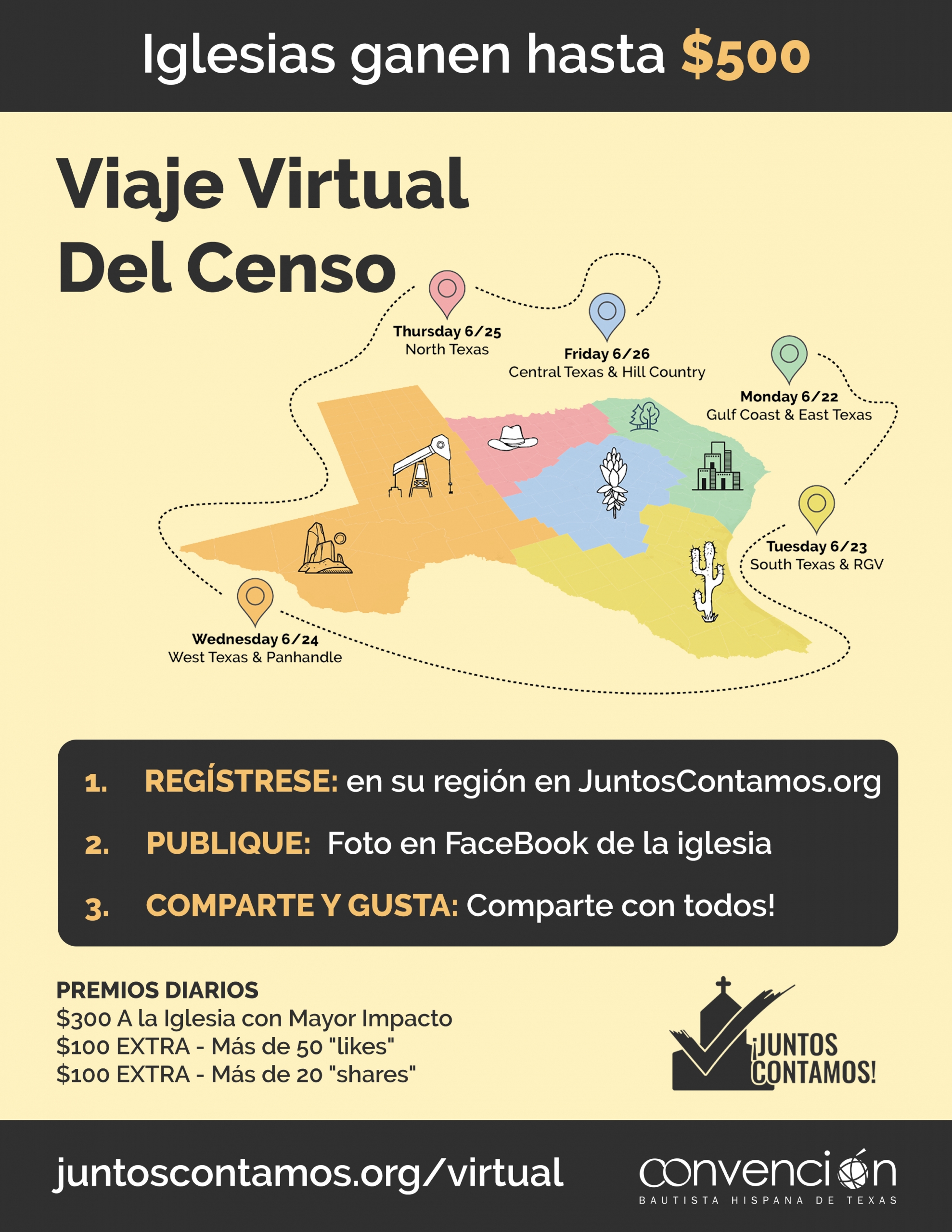 Social Media Challenge for Churches
June 22, 2020

-

June 26, 2020
Your Church Could Win Up To $500 in the Juntos Contamos Virtual Road Trip Social Media Challenge!
3 Easy Steps to Participate
1. REGISTER: Register HERE in your region
​
2. PUBLISH: The Census graphic for your region on your designated day
3. SHARE & LIKE: Share with church members, friends family and everyone you know!
​
PRIZES
Each night at 10 pm we will calculate the points for each church (1 for each "like," and 2 for each "share"). The church with the greatest impact gets $300. Get an additional $100 for having more than 50 "likes" and $100 for more than 20 "shares" for a total of $500.